We're the best SW1 moving company to handle your Westminster move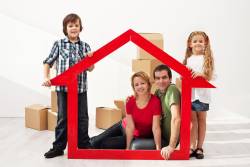 With work, looking after a family, and daily chores, fitting in the tasks of moving can be tough. Therefore, the best option for you would be to hire Westminster Removals and this way, you won't have to worry about fitting it in because we can handle it all. For ten years, we have been providing clients all over the country with Westminster removal services. Our Westminster removal services include of the following: home removals, office removals, man and van W1 removals, packing services and finally, storage services too. From here, you will probably be able to work out that you can have more or less all of your move carried out for you. We can plan, pack, transport, unpack and store your items for you. It makes life a lot easier when you have a professional WC2 removal company like us to help you, so make the most of what we offer to you. We are a highly respected removal company and we aim high. To find out more about our removal services, to book a date, or to have your questions answered for you, call us now on
and we are right here to help you. You will get a free quote too!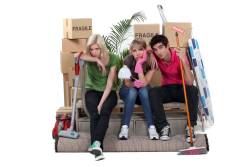 Our team of SW1 movers is fantastic. We have no words to describe just how great they are. If you are in need of dedicated, diligent, efficient, hard working people, our movers will impress you indeed. We have had the same movers for years now and we are constantly bombarded with compliments about how great they are. On occasions, clients have had problems with their backs and other problems which has prevented them from being able to lift and so forth, but our movers were right there to help and they do not expect you to do a thing. You can rely on them 100% for first class removal services. Our movers work hard to make your move easy and straight forward. We know how difficult moving can be sometimes and we would like to make it simple for you so that you don't have to deal with all the stresses of moving. If you like the sound of help, don't hesitate to contact our office today on
and we won't let you down – not for a second. For a smooth move, hire us and we won't disappoint you.
Hiring Westminster Removals for your SW1 removal will benefit you in many ways. Instead of having to spend your free time planning and packing and carrying out the pesky tasks that take up all your time, you can do something else and let us get on with the moving work. No longer will you have to put up with sleepless nights and energy drains because we will have it all sorted and you need not worry about a thing. You will also have a professional team of highly trained movers on your side that will be with you during your move. Our movers are great and never let us down. We offer many W1 removal services such as home removals, WC2 office removals, packing, storage and man and van removals. All you need is right here, so give us a call today on
and we can provide you with all the necessary details. You'll get a free quote in with it as well.